KAYAK ADVENTURE: Cabarita Lake To Kingscliff (Self-guided)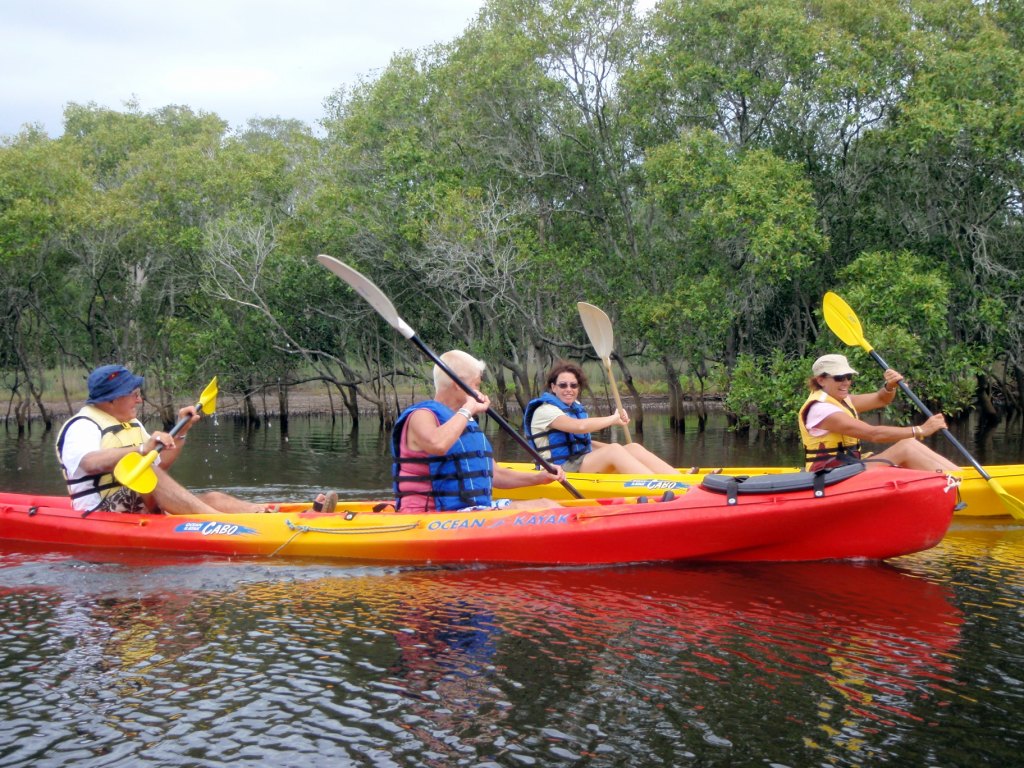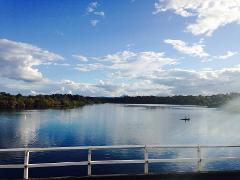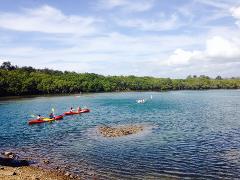 Duration: 3 Hours (approx.)
Product code: PIHULM
The Watersports Guru team will kit you out with double/triple kayaks and paddles, and transport you to the shores of Cabarita Lake.
With the help of our Cudgen Creek Guidebook, you'll explore the lake and wind your way down along the creek to Kingscliff.
Lined with wetlands, mangroves and subtropical rainforest, this picturesque waterway is home to sea eagles, ospreys, kites, herons,
kingfishers and more. You'll see river rays scooting along the creek bed and if you're really lucky the occasional family of dolphins.
Closer to Kingscliff, there are sandy beaches where you can pull in for a picnic snack and a swim before you return to the Watersports
Guru's Red Tent HQ at Kingscliff Bridge.This is a brilliant day out to plan with family and friends!
(Watersports Guru can also arrange for a guide to accompany you for an extra charge – see guided tour)

Tour Itinerary
Transport of people and kayaking equipment to Cabarita Lake with Watersports Guru.
The Guru will then give your group a safety briefing and paddling instructions, along with our Cudgen Creek Guidebook and directions.
Head off to explore!!
Tour details
WHEN: Dependant on tide times and height (check availability)
WHERE: Departs from and returns to Watersports Guru's Red Tent HQ, Kingscliff Bridge, Sutherland St, Kingscliff
HOW LONG: Approximately 3 hours
SUITABLE FOR: Beginner, intermediate and experienced kayakers. Children from age 5 and up are welcome – children under
18 must be accompanied by an adult.
WE CATER FOR: Individuals, small groups and large groups
WE SUPPLY:
All kayaking equipment – Double or Triple kayaks and paddles
Life jackets
Sunscreen
Paddle Tutorial