SNORKEL WITH THE TURTLES! (Qantas Passenger Perks)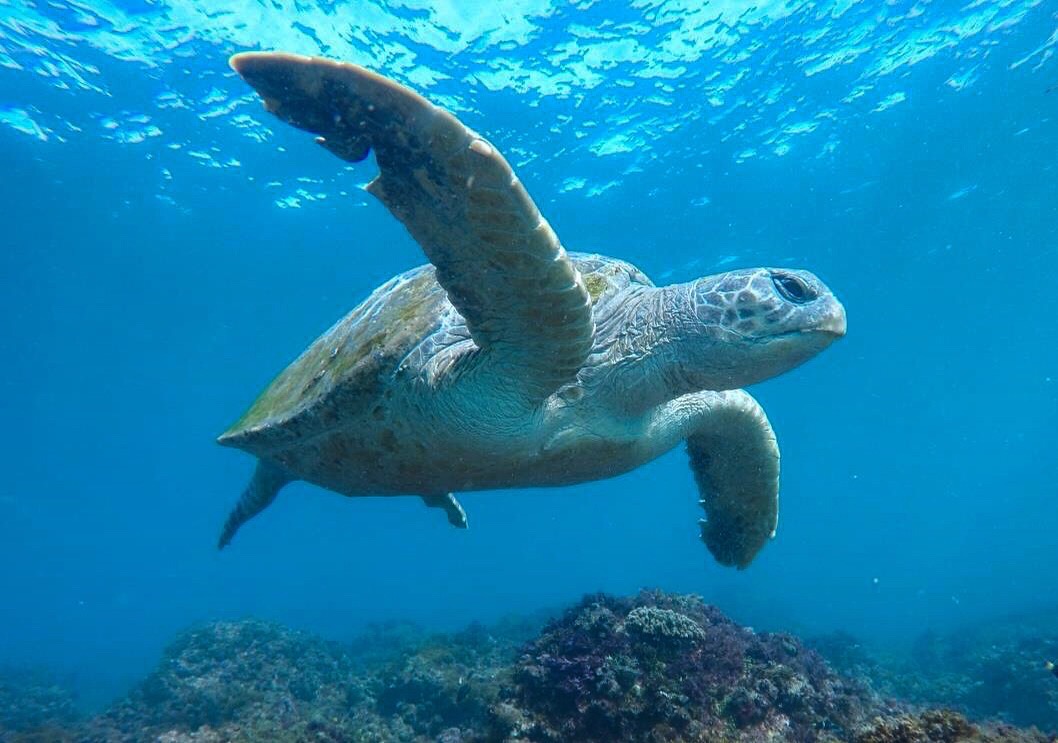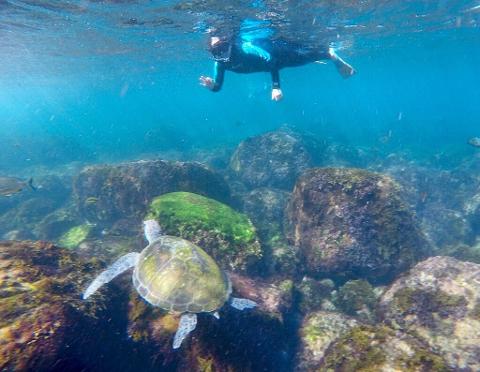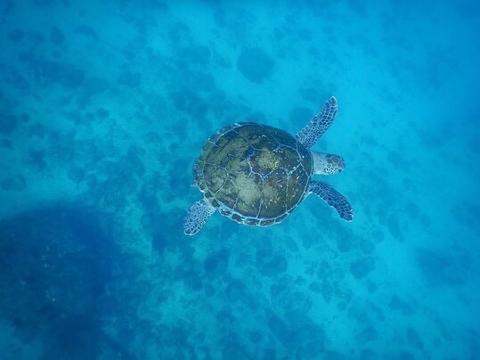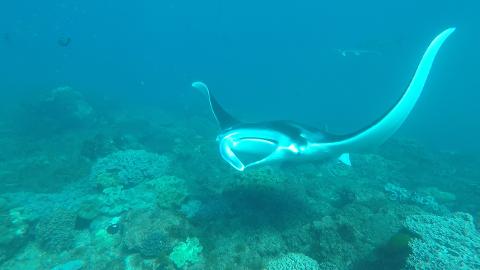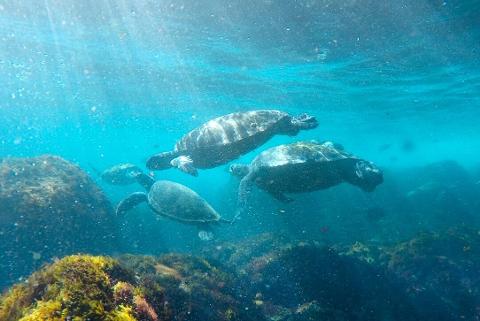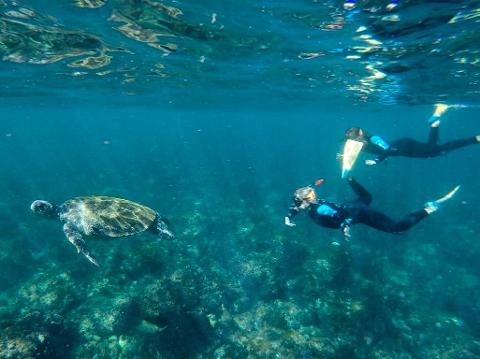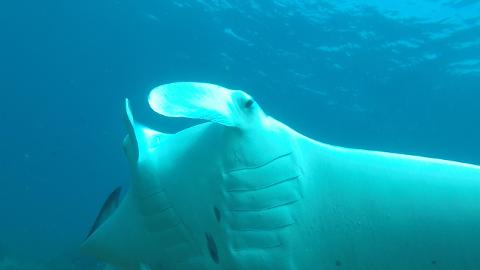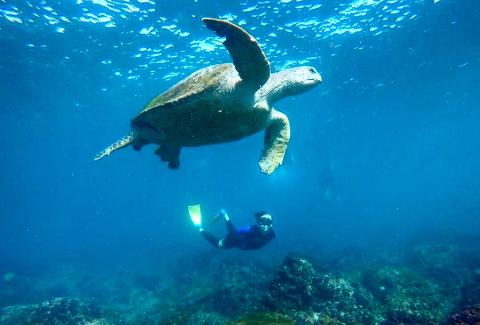 Duration: 3 Hours (approx.)
Product code: QPP - SWT
Book your flight into Australia with Qantas to access Qantas Passenger Perks - hand-picked deals on unreal Australian experiences. Exclusively for Qantas' international passengers to Australia.
Watersports Guru is offering Qantas passengers a 20% discount on adult tickets to snorkel with the turtles. Offer valid until 30 June 2020.
RRP Adult ticket $119 - Qantas customers only pay $95
Located less than 1km off Fingal Headland, the tiny volcanic
outcrop of Cook Island is home to a large permanent population of Green
Turtles. These gentle giants have no fear of humans and will come close up for
a photo.
The hard and soft corals of the reef also provide lots of
hiding places for cheeky clown fish, anemones and wobbegongs, as well as a huge
variety of tropical and sub-tropical species.
From June to November, you're likely to see the humpback
whales on their annual migration. At the height of summer, the graceful (and
perfectly harmless!) leopard sharks may be around. And at any time of the year,
we are often joined by a pod of dolphins as we head out to the island.
This tour definitely rates as the experience of a lifetime.
It will leave you in awe of the Tweed's natural beauty and we guarantee you'll
be talking about it for months to come as the highlight of your holiday!
To redeem this offer, simply click below to book online and enter your current 6-digit Qantas Booking Reference Number in the 'specified' field. You will need to present your current 6-digit Qantas Booking Reference Number on day of departure.
Tour itinerary
· Your Snorkel with the Turtles experience starts with gearing up and going through a snorkel brief before we leave the dock.
· Enjoy a 15-minute boat ride along the Tweed River, through the Tweed bar and past some of Australia's most beautiful beaches.
· We'll anchor off Cook Island, make sure everyone is kitted out with snorkelling gear and then … dive in!
· Our snorkelling instructor will be in the water with you to help any beginners and to make sure you don't miss any turtle sightings. Plus give you a educational tour throughout your snorkel.
Tour details
WHEN: Available 7 days a week, all year round departing at 8.00,10.30 & 1.00 NSW time if first boat is full. (please be flexible with your times and be aware that we will fill up the morning boats first)– weather permitting. Departures are usually scheduled for mornings to ensure the best conditions.
WHERE: Departs from and returns to Fingal Boathouse, Fingal Road, Fingal
HOW LONG: Approximately 2.5 hours
SUITABLE FOR: Beginner, intermediate and experienced snorkellers. Children from age 5 and up are welcome – children under 14 must be accompanied by an adult.
WE CATER FOR: Individuals, couples, families and groups of up to 9 people
Due to constant changing weather conditions if you are booking within 24 hours of departure please call or sms 0430 082 890 to confirm.
WE SUPPLY:
Snorkel guide
All snorkelling equipment, including wetsuits

Lifejackets

Sunscreen
Water
Q&A:
Q: Does Cook Island have a beach?
A: Cook Island is a volcanic outcrop which had been awarded a marine reserve park status so no access to the Island is granted.
Q: What if I have never snorkelled before:

A: Our staff are highly trained and qualified and can teach you the necessary skills. Alternatively we provide private snorkel lessons if desired.
Q: Do you need to be able to swim?
A: Yes, this is very important for both your experience and the others on the boat. Our guides are there not only to keep you safe but to also show you the delights of the underwater realm of Cook Island.
Q: How big is the boat?
A: We take exclusive tours of only 10 snorkelers at any time to ensure you have the best experience possible! This allows a personal experience and to make sure you see the turtles.
Q: Is it possible that I will get sea sick?
A: This is dependant on the individual. If you have previously been sea sick in the past it is a possibility due to the varying conditions on the day.
Q: Will I see turtles?
A: Cook Island is home to a large variety of Green Turtles and also Hawkesbury Turtles. It is extremely uncommon to snorkel the Island and not encounter the turtles.
Q: Will I see a shark?
A: We have never sighted a dangerous shark at Cook Island. We do however get to see Wobbegongs & Leopard Sharks.